Having a Human Resources (HR) certification today might help you stand out in the competitive job market and further your career. Some human resources certificates are more accessible than others since they are designed for those with less experience or who specialise in a different area of HR.
In this article, we'll take a look at some of the more basic HR certificates, discussing what it takes to earn them, the advantages they provide, and how they might help you advance in your career.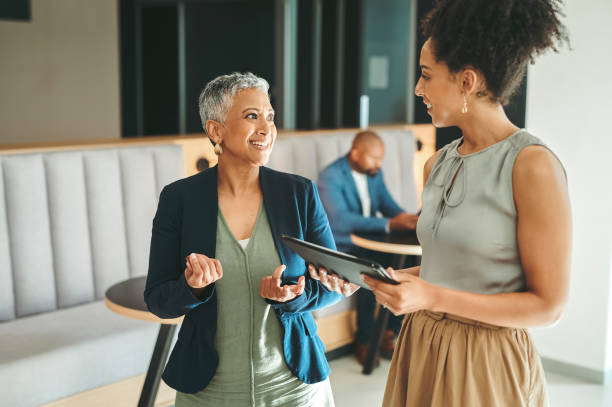 Finding the correct certification can be a crucial step in improving your career, whether you are an experienced HR professional trying to broaden your skill set or a newcomer to the sector looking to establish a solid foundation. Exploring the HR certification landscape will help you determine which ones are most feasible.
What Is The Easiest HR Certification?
Which HR credential is "easiest" is a relative term that should be considered with personal characteristics like education, work experience, and professional aspirations. However, many people believe that some credentials are more suited for newcomers.
The Associate Professional in Human Resources (aPHR) is one such credential provided by organisations like the HR Certification Institute (HRCI).
Associate Professional in Human Resources (aPHR)
Target Audience: Entry-level HR professionals or those transitioning into HR roles.

Requirements: No specific work experience is required. A high school diploma or global equivalent is sufficient.

Exam Focus: Covers foundational HR knowledge, including HR operations, recruitment, compensation, benefits, and employee relations.

Preparation: Self-study materials and resources are available, and the exam is generally considered more accessible for those new to HR.
Although the aPHR is regarded as an entry-level credential, it's worth noting that other certifications, such as the Professional in Human Resources (PHR) or the Society for Human Resource Management Certified Professional (SHRM-CP), may offer more in-depth coverage but may also necessitate more experience and expertise.
The right HR credential helps you achieve your professional goals, builds on your existing expertise, and focuses on the areas of HR that interest you the most. Examining the certification's prerequisites, course material, and reputation in the field might help you determine if it's a good fit for your career.
Let's take a look at a few more HR credentials that are typically viewed as approachable or appropriate for folks in the early phases of their HR careers:
Professional in Human Resources (PHR)
Target Audience: Mid-level HR professionals with a few years of experience.

Requirements: A minimum of two years of professional HR experience with a master's degree or higher, or a minimum of four years of professional HR experience with less than a master's degree.

Exam Focus: Covers a broader range of HR topics, including strategic development, workforce planning, employee relations, and legal regulations.

Preparation: Many candidates prepare for the PHR exam through self-study using official materials provided by the HR Certification Institute, or by taking preparatory courses.
Society for Human Resource Management Certified Professional (SHRM-CP)
Target Audience: HR professionals with varied levels of experience.

Requirements: Varied combinations of education and work experience are accepted. A minimum of one year of HR experience with a degree, or three years of experience without a degree.

Exam Focus: Emphasizes competencies and knowledge related to HR practice, behavioural competencies, and business knowledge.

Preparation: SHRM offers study resources, and many candidates also use textbooks, and online courses, or attend workshops to prepare for the SHRM-CP exam.
Bear in mind that the certification that is considered "easiest" for you to obtain will depend on the past knowledge and expertise that you already possess. It is essential to get a certification that not only helps you develop in your chosen sector but also provides you with the skills necessary to succeed in your current HR role.
No matter which HR credential you decide to pursue, the advancement of your career needs to be current on advancements in the relevant business as well as best practices in HR.
Is It Hard To Learn HR?
Educational Background: If you have a background in business, psychology, or a related field, you may find certain HR concepts more familiar. However, many people enter HR from diverse educational backgrounds, and the field accommodates a range of skills.
Experience Level: Entry-level positions in HR often require less specialized knowledge compared to mid or senior-level roles. Gaining hands-on experience through internships, entry-level positions, or volunteer opportunities can be valuable in understanding practical aspects of HR.
Certifications and Education: Pursuing HR certifications or formal education in HR, such as a degree in Human Resource Management, can provide structured learning and help you grasp fundamental concepts. Certification exams, like the aPHR, may be more manageable for beginners.
Continuous Learning: HR is a dynamic field with evolving laws, regulations, and best practices. Staying current with industry trends and ongoing professional development is crucial for success.
Soft Skills: Beyond technical knowledge, HR professionals often need strong interpersonal and communication skills. Developing these skills is an ongoing process but can greatly contribute to success in HR roles.
The ideas and practices of human resource management (HRM) are not necessarily difficult to understand; nonetheless, their complexity can increase with increasing degrees of expertise and responsibility.
Interpersonal skills, the ability to resolve conflicts, and the ability to keep up with ever-changing laws and regulations are all factors that contribute to the difficulties of this line of work.
In the end, the degree to which learning HR is difficult is proportional to the learner's circumstances as well as their commitment to further education and professional development throughout their lives.
Many professionals believe that the best way to achieve success in the field of human resources is to have some practical experience, cultivate professional relationships, and maintain an open mind regarding novel concepts and advances.
Conclusion
The path you take to become proficient in HR will vary depending on several variables, including your personal history, work experience, and educational goals. Learning human resources is challenging depending on who you ask and how seriously you take your career.
Those new to the industry can get a strong footing by starting at the correct moment, such as by seeking beginner-friendly credentials like the Associate Professional in Human Resources (aPHR).
For those who wish to advance their careers in human resources, intermediate-level certificates such as the Professional in Human Resources (PHR) or the Society for Human Resource Management Certified Professional (SHRM-CP) provide more in-depth training.
It's important to remember that succeeding in human resources requires more than just a head for numbers; it also calls for excellent people skills. Internships, entry-level jobs, and volunteer work are all great ways to get hands-on experience in the HR field and gain a deeper grasp of how things work in the real world.
Due to the ever-changing nature of HR rules, regulations, and best practices, continuous learning is essential. Having a growth mentality, keeping up with industry news, and building your professional network are all important factors in making it in human resources.
Although there are obstacles to overcome on the road to HR mastery, this is a field that welcomes people from all walks of life. It is possible to have a successful and meaningful career in human resources with hard work, a willingness to learn, and an emphasis on both technical and soft skills.
If you're looking for more information, just check my blog here!